8 Year Rye Whiskey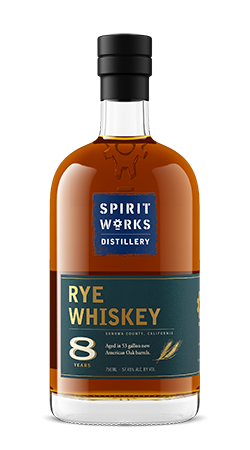 An 8-year aged straight rye whiskey.
Tasting Notes:
Nose: Crème Brulee, marzipan, nutmeg, mint
Palate: Poached pears, caramel apples, cinnamon, pumpernickel
Finish: Candied pecans, yellow peaches, coffee, charred cedar
Selected from some of our oldest stocks, the barrels harvested for this very special whiskey are among the first ever produced at Spirit Works Distillery. Carefully chosen to highlight both the grace of an older whiskey and the spicy notes of Rye, these barrels represent many years of patience and hard work. We hope you enjoy this whiskey as much as we do.