Exploratory Gin #003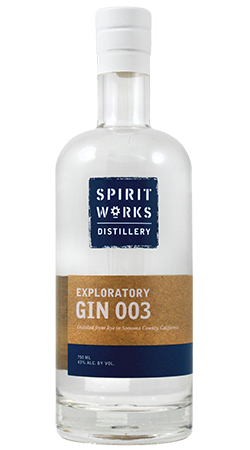 Exploratory Gin 003's aroma and flavor profile is designed to simulate the movement of rain from the trees down into the soil. The nose is bright and zesty with notes of fresh fir needles, orange zest, redwood, but with a cooling sensation coming from the peppermint - designed to replicate the cold air of a rainy day. As we move onto the palate, so too does the rain trickle down into the soil. The palate is perfumy, yet earthy and buttery from the Chanterelle mushrooms, with a long, intense finish of fresh mulch and dark, healthy soil.
This gin can be used in classic martinis as well as savory cocktails with herbs, coffee, and amaros - or close your eyes, take a sip neat, and be transported to a rainy morning hike along the cost.