Sherry Barrel Rye #2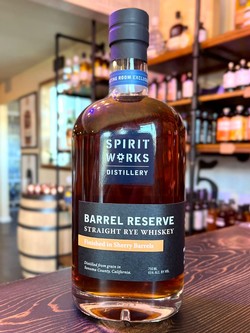 We are thrilled to release this exclusive Straight Rye Whiskey finished in a Sherry Barrel to our Distiller's Select members. This totally unique whiskey is a tailor-made expression of our Straight Rye Whiskey, sharing its time (over 4 years) in both new, American, white oak and a sherry cask.
The results are a softer, more approachable version of our Straight Rye, with a hint of the dried fruits coming through from the sherry. This is a truly refined and balanced whiskey that we're so honored to share with you!