Sloe Gin Fizz Kit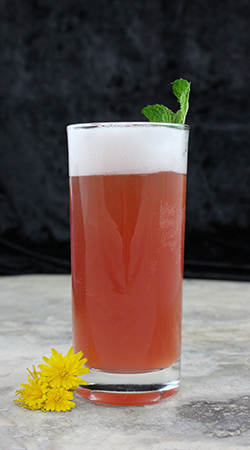 Kit includes:
1 750mL bottle of Spirit Works Distillery Sloe Gin
1 375mL bottle of Classic Simple Syrup
4 200mL pack Fever-Tree club soda (seltzer)
1 118mL (4oz) bottle Ms. Better's Bitter Miraculous Foamer
Recipe:
2 oz Spirit Works Sloe Gin
3/4 oz Lemon Juice
1/2 oz Simple Syrup
1 pipette Miraculous Foamer or 1 Egg White
4 oz Cold Seltzer Water
_________________
Combine all ingredients except seltzer in a cocktail shaker.
Shake without ice for 15 seconds, then add ice and shake for 15 more seconds.
Fine strain into a collins glass and top with seltzer.
Garnish with a sprig of mint.